Hello rosebuds!💐
This is the second post in my zodiac book recommendation series. In case you missed my previous post, here is a recap of what you can expect in this new succession:
I am one of those people that loves astrology, and truly believes that you can tell a lot about a person judging by their sign. I am so fascinated when I learn more about myself judging not only by my sun sign, but my moon and rising signs as well. With that said, I thought it would be a fun idea to do some kind of astrology-based series here on my blog.

Once a month throughout the year I am going to be recommending books for a specific zodiac sign. The sign won't be random, but rather specific to that month. So, for example, individuals who were born between December 22 and January 19 are Capricorns hence why I discussed that sign in January. In addition to giving my recommendations, I will start each post with a brief description about that sign so you guys can get a better idea of where I'm coming from and why I chose those books.
February will be dedicated to the water bearer, also known as, Aquarius. Those born with this sun sign have birthdays that fall between January 20 and February 18.
The Aquarius zodiac sign can be a tough one to decipher. The only reason why I say that is because they have the tendency to be shy, but at the same time they can come across as extremely energetic. In both cases though, the Aquarian individual is known for being compassionate, eccentric, independent and most importantly, open-minded. This sun sign can often feel like an outsider and may at times come off as being rebellious. They tend to care very deeply for the welfare of others and society as a whole. This means as humanitarians, one can usually find them fighting power structures and campaigning against oppression.
Overview of Aquarius Traits:
Positive traits: intelligent, independent, eccentric, compassionate, humanitarian
Negative traits: temperamental, stubborn, detached, unpredictable
DISCLAIMER: Although I enjoy astrology, I am not in any way an expert. This is just a hobby of mine. I am not implying that I know all of the details when it comes to your sign. These are just the books that I would personally recommend for each sign.
---
THE BOOKS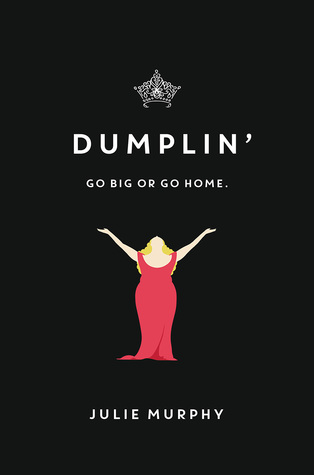 1. Dumplin'
by: Julie Murphy
Dumplin' is a young adult contemporary novel that that follows an overweight teen named Willowdean Dickson who, despite being a bit heavy, has always been comfortable in her own skin. With her beautiful best friend Ellen by her side, Will never had a problem in the confidence department. It isn't until after she takes a job at the local fast food restaurant, that everything starts to change. Willow meets a super hot former athlete, Bo, and is surprised to find that her feelings for him are mutual.
Unfortunately, instead  of becoming more self-assured in her new relationship, Will begins to feel more insecure. In order to gain back her confidence, Willow does the most terrifying yet brave thing she can possibly imagine: she enters the Miss Clover beauty pageant.
Nicknamed "Dumplin'" by her former beauty queen mother, Willowdean sets out to prove to the world that she deserves to be up there just as much as any skinny girl does.
Dumplin' is seriously one of the best choices for those Aquarians out there. Willowdean has a serious belief that all women are beautiful no matter how much they weigh. It is this open-minded perspective that pushes her to challenge the norm and prove to everyone that despite her size, she can be beautiful too. Aquarians are often found fighting for causes that they believe in, especially when that cause is beneficial to the welfare of others. Dumplin' definitely accomplishes that.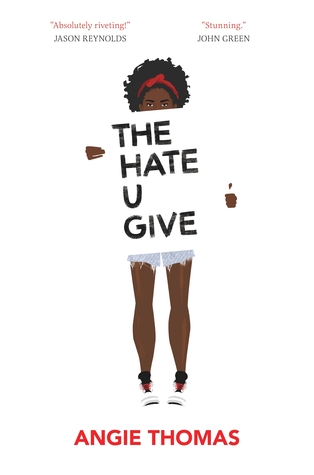 2. The Hate U Give
by: Angie Thomas
If you take one book away from this list make it The Hate U Give by Angie Thomas. This is an extremely important and relevant story inspired by the Black Lives Matter movement here in the United States. In it, we follow Starr Carter, an African american teenager who is caught between two worlds: the poor neighborhood where she lives and the posh prep school she attends. One night, Starr bears witness to the murder of her best friend Khalil at the hands of a white cop. During the aftermath, everyone seems to have something to say whether good or bad, but only Starr knows what really happened. It is up to Starr–the only living witness–to decide whether to speak up or back down.
I chose this book for Aquarians for obvious reasons. Like I stated above, people with this sign are often found fighting for causes that they believe in, and that is basically what this entire book is about. In The Hate U Give Starr possesses two of the biggest Aquarian traits: She is an outsider and a humanitarian. An outsider because she is the only black student in her prep school and when she goes home it isn't to a rich suburban neighborhood, but a poverty stricken one. She is constantly fighting an internal struggle as to where she belongs. She is an onlooker and observer of society and often feels detached from the system that runs it. In addition, Starr is possibly the best example of a humanitarian in YA fiction to date. Her character is constantly fighting the power structure and campaigning against oppression–something a true Aquarius would do.

3. Pippi Longstocking
by: Astrid Lidgren
Pippi Longstocking tells the tale of a young, parentless girl named Pippi Longstocking. Pippi is a rambunctious child with red hair and a freckled face. She also just so happens to possess the fascinating ability of super human strength.
The narrative begins when Pippi returns from traveling around the world by ship with her pet monkey and horse, and moves into a house all by herself. She then meets her neighbors, Annika and Tommy who instantly become her best friends. Throughout the novel we follow Pippi and her companions as they go on various adventures including an eventful trip to the circus.
I always like to try and put at least one children's book on my recommendation lists. I honestly couldn't think of a more perfect pick for those Aquarius individuals out there. Aquarians are known for being outsiders yes, but more importantly, they are often considered to be eccentric–something Pippi excels at. Everything about Pippi's character is quirky. From her appearance: bright red hair with upside down braids and two different stockings on either leg, to her actions: sleeping with her entire body under the covers with only her feet sticking out at one end: and her situation–parentless, living alone in a house all to her self, with the exception of a monkey and horse. Oh, and let's not forget her strange ability of super human strength. Our little protagonist is also super friendly and is even seen fighting bullies in one chapter. I wouldn't be the least bit surprised if Pippi Longstocking was an Aquarius, because the shoe totally fits.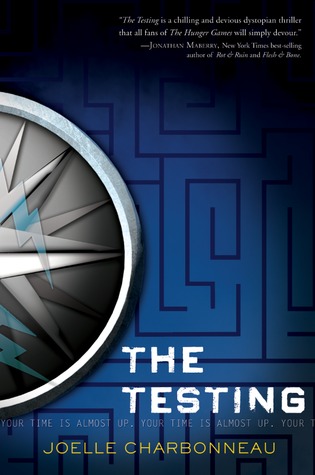 4. The Testing
by: Joelle Charbonneau
The Testing is a Young Adult Dystopian novel perfect for fans of The Hunger Games. The story takes place after the Seven Stages War has left much of the planet a charred wasteland. In this world, it is up to the next generation's chosen few who must rebuild it. In order to enter the elite group though, candidates must first pass The Testing.
When Cia Vale is chosen as a Testing candidate, she is eager to prove her worthiness as a University student and future leader. The night before her departure however, her father gives some advice hinting towards a darker side of her upcoming studies–trust no one.
In addition to all the previous traits I mentioned for Aquarians, this sign also has the tendency to be intelligent and open to new ideas and innovations. That's probably why a lot of Aquarius people find the latest technology to be so fascinating and are always on the lookout for the next best thing. The second half of this book features a Hunger Games-like scenario where the candidates are dropped off in a remote location of the country, and are left to their own devices. They then have to use everything they've learned to figure out how to get back to where they started–without getting killed first.
The Testing checks pretty much all the boxes for the Aquarian individual. The story features intelligent characters who literally have to pass a test using their resources and intellect. It is set in a world where the planet is basically a giant dump and is dependent on those same characters to rebuild it–something only a true humanitarian would find interest in. Lastly, the plot features some futuristic technology which Aquarians just love.  

5. Legend
by: Marie Lu
Legend is a Young Adult dystopian novel by Marie Lu. The narrative takes place in a futuristic version of the western United States which is now known as the Republic. Legend follows the perspective of two characters: June, a military prodigy who comes from an elite family with money, and Day, the countries most wanted criminal who was born and raised in the slums. Both individuals are from very different worlds, and have no reason to cross paths–at least until June's Brother, Metias is murdered and Day becomes the main suspect.
Most of you have probably read Marie Lu's other books, Warcross and The Young Elites. It is very rare however, that I meet someone who has read her Legend trilogy. It is my personal opinion, that these books are extremely under-hyped and truly don't get enough love.
Like I stated above, Aquarians are very open-minded and are always interested in the newest inventions and innovations. It is for this reason that I think pretty much any dystopian book would suit someone with this sign. Not only does the dystopian genre feature books set in the future where there's loads of new technology, but behind all of that, there is normally a revolution being developed by individuals who are fighting against an unjust system. It's those elements which can easily be compared to that of an Aquarius.
---
I hope you enjoyed reading today's post!
Until next time,